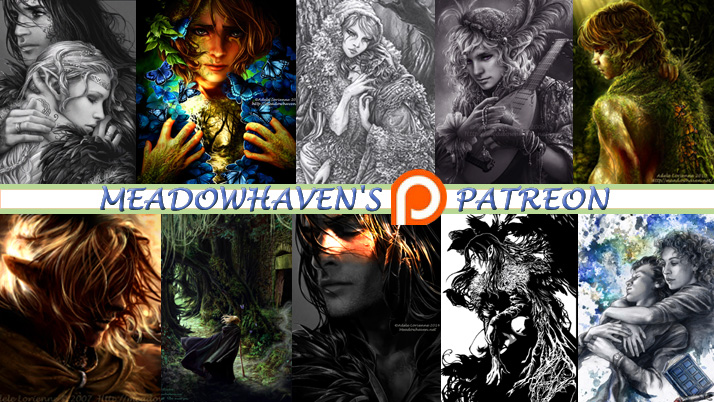 Thanks to all of my wonderful patrons and your amazing support on Patreon, my first milestone goal has been met for this month! That means Patron Art Requests are now OPEN!
All patrons can find the February/March "Patron Art Requests" post under my Patreon Activity tab and make art requests for anything at all! Fanart or original characters/ideas, anything you'd like to see from me. I will be drawing one of your ideas after the end of the month! :D
This is in addition to the monthly commission raffle (for a free commission $25 to $250 in value), so even more chances to win art! March entries are still open for the next two days–there's still time to sneak in before April.
If you'd like to subscribe to make an art request (as well as receive all my patron-exclusive benefits and entry into the monthly commission drawings), please visit Meadowhaven on Patreon!
**Thank you for reading and for being awesome!**